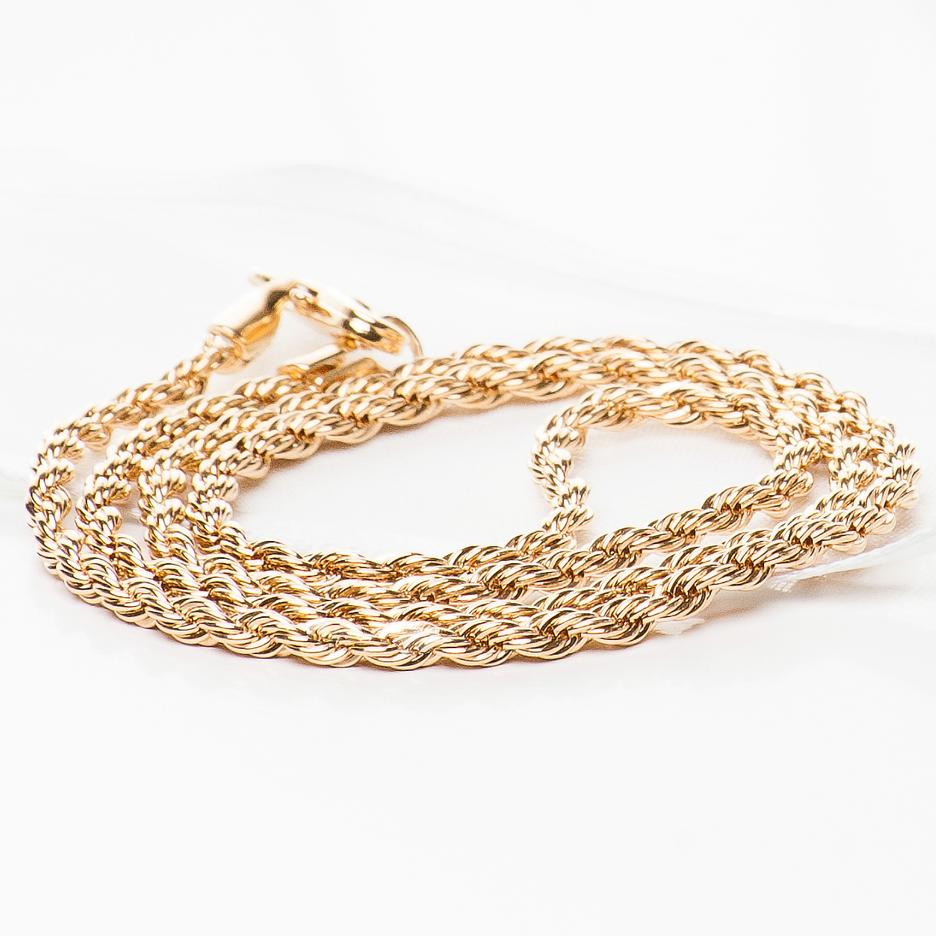 24K Gold Experience without Breaking the Bank.
You get this unique experience because of our patented electroplating technology.
Lifetime Jewelry contains

20 times

more gold than common electroplated jewelry.
It feels like solid gold. (Read on to find out the secret.)
Plus, you get a

100% Free Lifetime Replacement Guarantee.

That means you're covered against any damage or wear for the rest of your life.)
The end result? A superior piece of fashion jewelry that looks and feels like the real thing.
Buy it once, own it for a lifetime.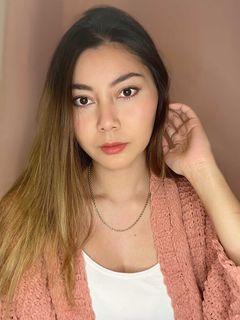 "Beautiful!! I freaking love it! I got the 2 mm 22 inch necklace and 2 mm( 8 inch) bracelet and both look and feel very solid. I had a very expensive one that I broke and it honestly looks just like my old one!"- Sharydel
See Today's Deal Now!
Lifetime Jewelry Gold Plating Process
Our proprietary process puts 20 micro inches of 24K pure gold over a semi-precious jeweler's bronze core. That's up to 20X more gold. That means your jewelry lasts much, much longer. That's why all our jewelry has a Lifetime Warranty.
So it looks just like real gold.
But you may ask, "How does it weigh almost as much as real gold ???"
We use semi-precious metals in our core to approximate the weight and feel of a solid gold chain.
That's why it's virtually impossible to tell a 24K gold chain apart from a Lifetime Jewelry chain.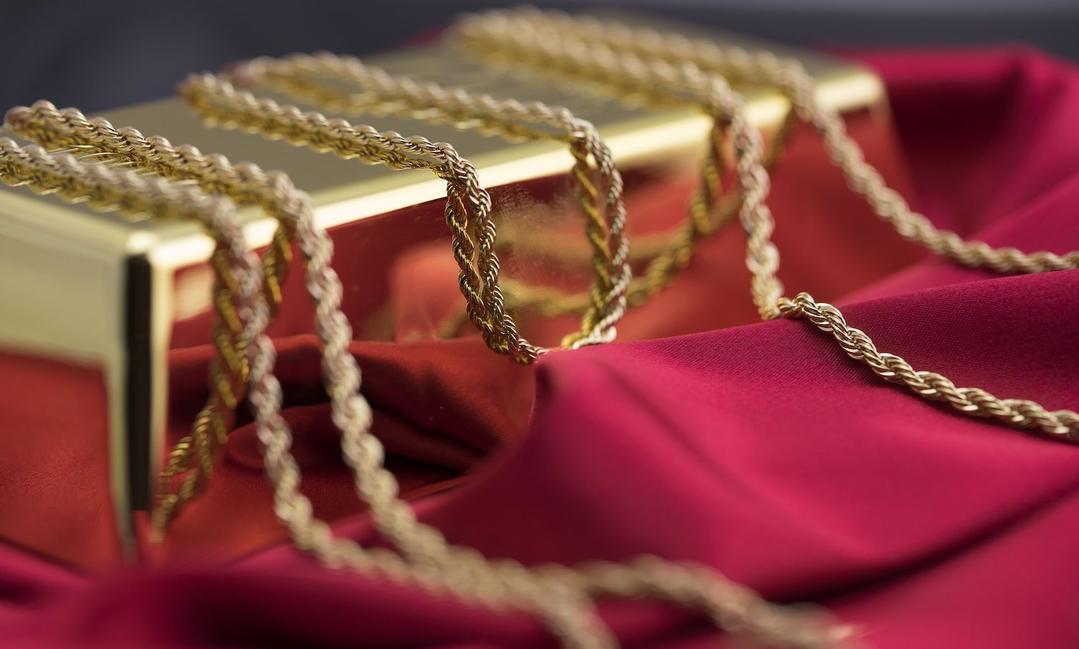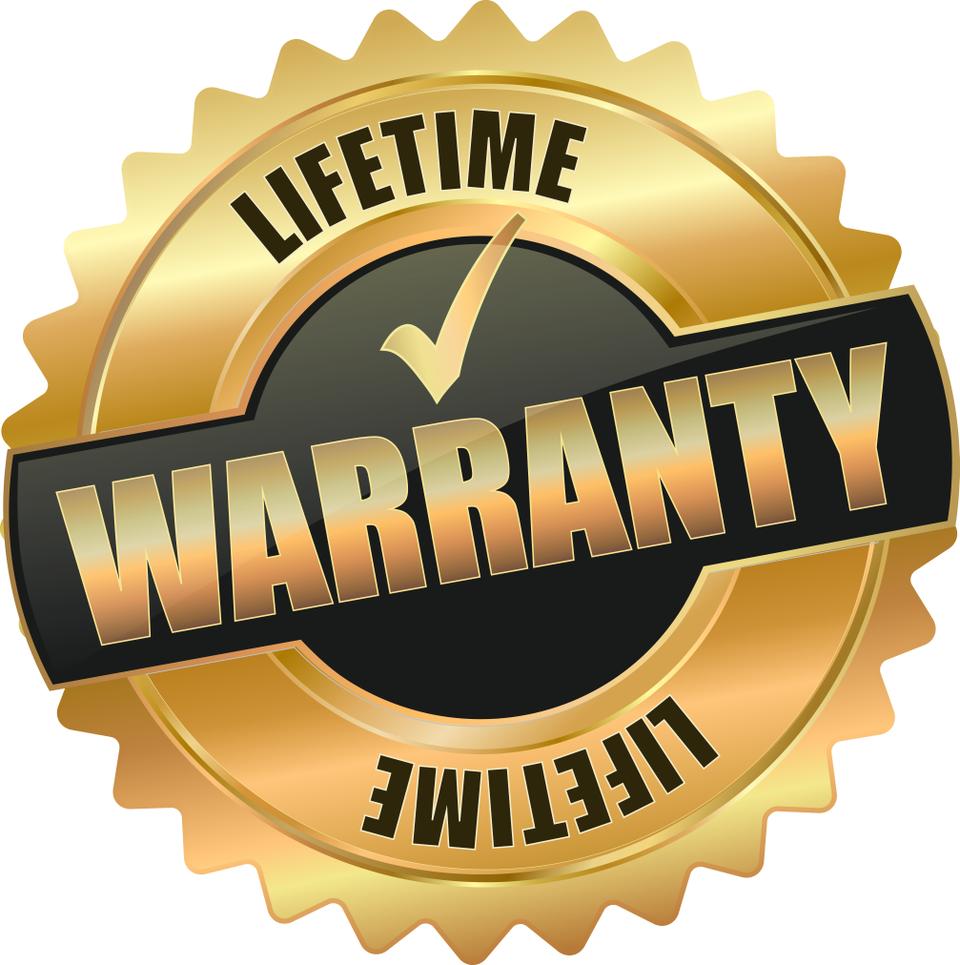 100% Free Lifetime Warranty
Our jewelry is guaranteed for your lifetime! It doesn't mean that it will never tarnish or break, because that can occasionally happen, but we will replace any defective jewelry - free of charge!
It is very important to understand that gold plating requires very gentle care. This kind of coating disagrees with any prolonged wetness, salt water, various cosmetics and chemical substances.
Gold plated jewelry shouldn't be ever wiped or polished with any coarse fabrics, because you can actually gradually rub off the plating. It won't happened in one day, but it gradually will remove the gold layer, no matter how thick the gold plating is. This does happen with gold as well, but because it's gold throughout the piece of golden jewelry, there is no visible difference except that your jewelry gets slightly thinner over the years. Keep that in mind when taking care of your jewelry.
Traditional gold and silver cleaning methods are not recommended for gold plated surfaces. The best way to clean it is to use a dry chamois or microfiber cloth. You would need to remove any oils from your jewelry first, by using a cotton ball dampened with a bit of alcohol or vinegar. Funny fact, it's very easy to clean gold plated jewelry with beer – the jewelry piece needs to be submerged in beer for several minutes, washed off in running water and then polished with a very soft cloth. You should never try cleaning your jewelry with any abrasive or powder-like substances.
Yes, we can ship your purchase free of charge, but there are some rules!
1.Free shipping is available to delivery addresses in the 50 states of the United States only, including Alaska and Hawaii.
2.Free shipping is only available Standard Delivery, it takes 7-10 business days.
3.If you want your purchase shipped faster, you'll need to chose one of the paid shipping methods.
4.We currently do not ship to other countries outside the US.
LIFETIME JEWELRY IS MORE THAN JUST JEWELRY.
It's our commitment to you for a lifetime. Be it 30 days, a year or a decade - you'll get a new item from us if ever any of our jewelry breaks, fades, or simply doesn't live up to your highest expectations free of charge. We're Lifetime Jewelry. Buy it once - own it for a lifetime. This doesn't mean that our jewelry will never tarnish, however. Any non-solid jewelry will eventually wear out. So if anything breaks, tarnishes, a stone falls out, or it gets scratches, we'll replace it free. How to replace a damaged item:

1. Go to Lifetime Guarantee.
2. Push Return&Exchanges button.
3. Press Download Form button.
4. Download, print, fill out, and send this form with your defective jewelry for an exchange.

Real gold inlay, lovely
"I had looked at many necklaces, found that solid gold was way beyond what my pocketbook wanted to pay. This product attracted my attention because Lifetime said that it had 10 plated layers of 24K gold. I cannot prove that this is accurate but the necklace is gorgeous. It looks like gold and the brass base provides a similar weight to gold. It looks and feels like a more expensive chain. Overall, I am very pleased with the purchase. For the price... it seems like I am wearing the real thing. Another plus: LifetimeJewelry offers a lifetime warranty if you register the purchase on their website." - Russell C.
---

Simply beautiful.
"I originally bought this chain for myself. It arrived on time and looked gorgeous. Really great quality and the color looks great with an admirable shine. BUT silly me, I don't know my chain size. I was about to return it And buy a bigger size but my girlfriend wanted to see it first. SHE.FLIPPED. She was so excited about how it looked that she took it. Yep. Took it.It speaks volumes because she rarely gets excited over jewelry. Any who this chain is perfect. It's not overbearing and it's not too minimal. Go for it but make sure you know your size." - Riley Evans
---

Very impressive...
"I purchased this Lifetime Jewelry rope chain for my wife to hold a 2 ct. diamond pendant. Both she and I are very satisfied with this purchase, and would highly recommend buying this brand. I compared this against some of her solid 14K gold chains and you can't tell the difference in appearance and it is simply stunning. Oh, and so much less expensive too. Based upon other reviewers, I don't expect any durability or diminished appearance issues over time. I'm likely to purchase more of these (differing sizes and thickness) for her for differing applications. Overall, very satisfied and impressed with this purchase." – T.T.
---

Stunning
"This is my second purchase through Lifetime Jewelry. I've been well more than satisfied with both purchases, and would highly recommend buying through this supplier. They have great quality products, and if I decide to purchase anything else will undoubtedly be through them. The shipping is typically immediate and very well packaged. Really glad I went with the 2 mm, 24 inch chain because necklaces generally run 2 inches smaller on me, and this one just so happened to fit perfect. Very pleased." - Richard
(% authorFirstLetter(review.author) %)
(% review.author %)

verified
(

(% review.thumbs_count %)

)
Helpful
showing reviews from (% reviewsData.reviews.from %) to (% reviewsData.reviews.to %) Previous Page Next Page
Product Questions
(% questionsData.questions.total %) Questions Asked
(% authorFirstLetter(question.author) %)
(% question.author %)
Q : (% question.question %) ?
A : (% question.answer %)
showing questions from (% questionsData.questions.from %) to (% questionsData.questions.to %) Previous Page Next Page